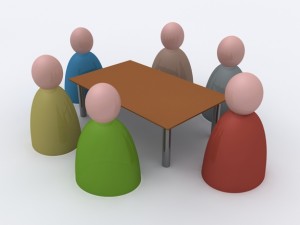 Jo Keeler from Belbin (the home of Belbin Team Roles) led a presentation on Employee Engagement at a CIPD event in Oldham on 10th February.
In the first part of her presentation, ailment she referred to the 2012 Gallup survey on employee engagement, shop in which there were some sobering results. In the UK, only 17% of contributors said they were actively engaged, 57% described themselves as not engaged and 26% were actively disengaged. This is not a recent problem, as the results are quite stagnant; Gallup have been reporting similar trends throughout the several decades they have been surveying engagement.
With these results, it is hardly any wonder that productivity languishes in the UK. Furthermore, the actively disengaged are potential "terrorists" in an organisation, undermining, poisoning company culture/ moral and causing actual harm, e.g. to customer relations.
However, the UK is not alone and we are not bottom of the pile. The worldwide average for the actively engaged is a paltry 13%. The Netherlands and France are propping up the rest of Europe. The Danes are the happy bunnies, with 21% actively engaged and only 10% actively disengaged.
Jo reflected on some of the key factors that contribute to strong engagement. It is no surprise that great managers are key. It is often quoted that "people join organisations, but they leave managers". Valuing and investing in talent is crucial. People need to be positioned in areas and tasks that will play to their strengths. People who use their strengths everyday are far more likely to feel engaged with their organisation.
Jo also maintained that cajoling employees to fix their weaknesses, e.g. through appraisal processes, doesn't work. Weaknesses can't be developed much, but strengths can (there are some schools of thought which would disagree with this, eg Brian Tracy, author of "Eat That Frog" who maintains that "your weakest key result area sets the height at which you can use all your other skills and abilities").
Jo then talked about identifying employee strengths with the 9 Belbin Team Roles and using these to understand preferred contributions to a team. In effective teams, members understand and tolerate each others' strengths and weaknesses; the strengths can be developed and the weaknesses contained.
So, if your Sales Manager is fantastic at developing great, lasting partnerships with customers (probably a strong Resource Investigator in Belbin terms), don't keep continually flogging him or her because they are weak on sales forecasts and numbers. Put someone alongside them who is good at the numbers and the detail.
Pathfinder Associates is accredited to Belbin, so if you would like more information about the team roles and how these can help strengthen your teams or increase employee engagement, please contact alan@pathfinderassociates or call 07825-971371.